Cooking your first recipe with the QR labels
What is an intelligent label?
Before to start cooking, let´s understand what the intelligent QR labels are and the information they entail.
The QR contains the elaboration route of the product, as the system is thought for the Sous-Vide technique, recipes are determined by regeneration or cooking time and temperature.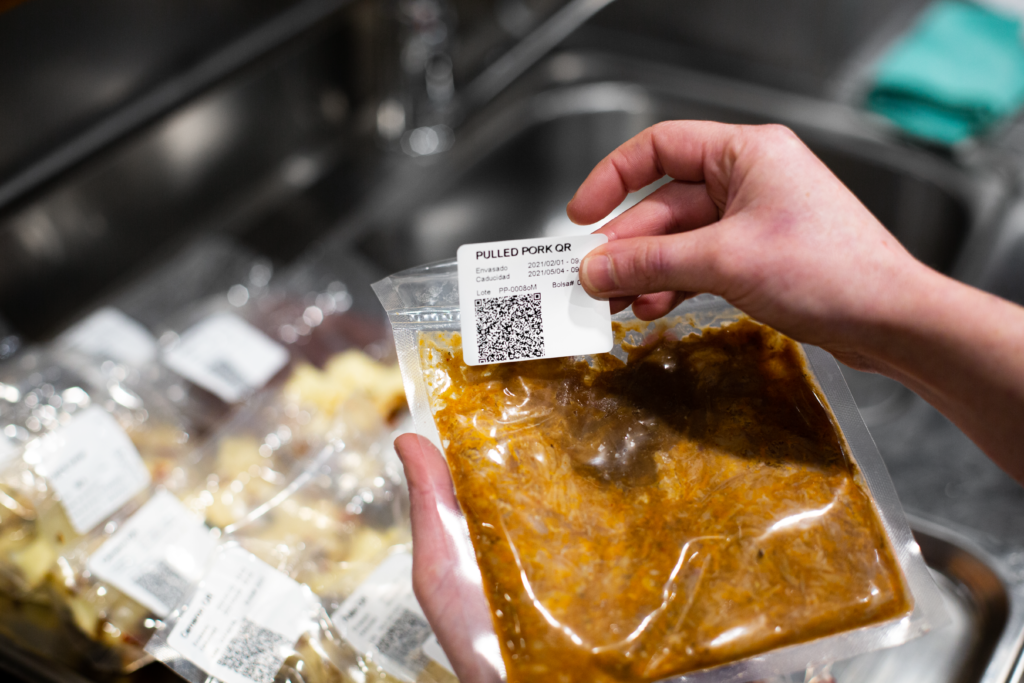 The QR label also contains information regarding the Batch and expiration date. If you try to scan a product that is already expired, the system will emit a notification and the event will be recorded in the JANBY Cloud.
Scan the QR label
Firstly, you need to open the cooking view and scan the QR label, the Track will identify the elaboration route and will configure the temperature of the SmartVide and time automatically. If the water is not at the desired temperature, it will emit a notification.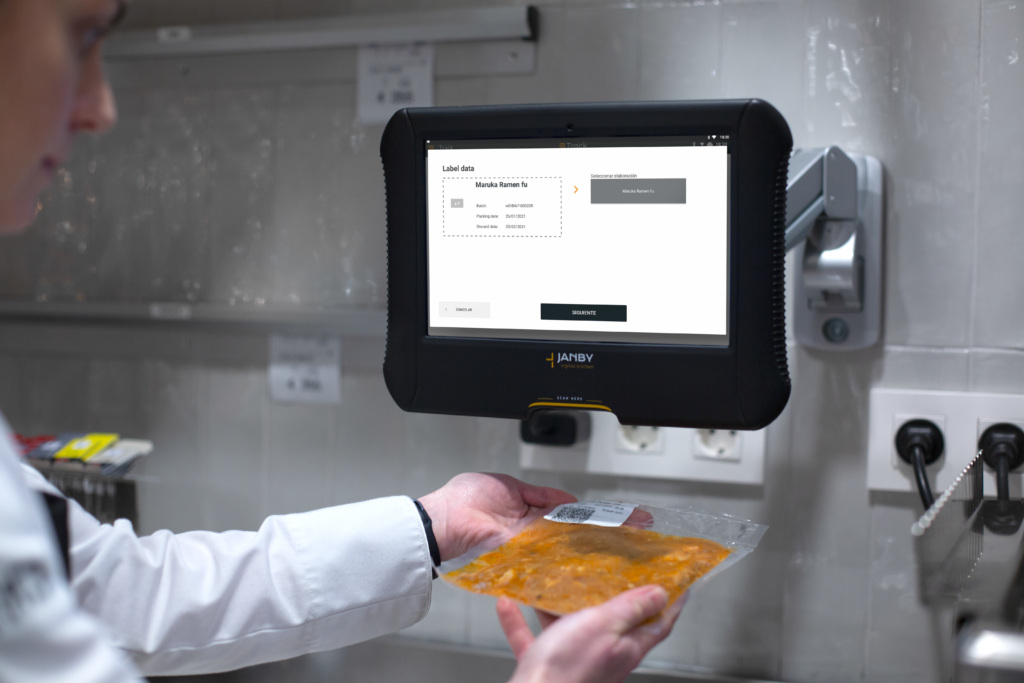 Assign a JANBY Tag
Once the Track has identified the recipe and all the systems are correctly configured, scan the JANBY Tag and tie it to the bag. This will enable you to follow the process in the Track and to identify the bag inside the water tank.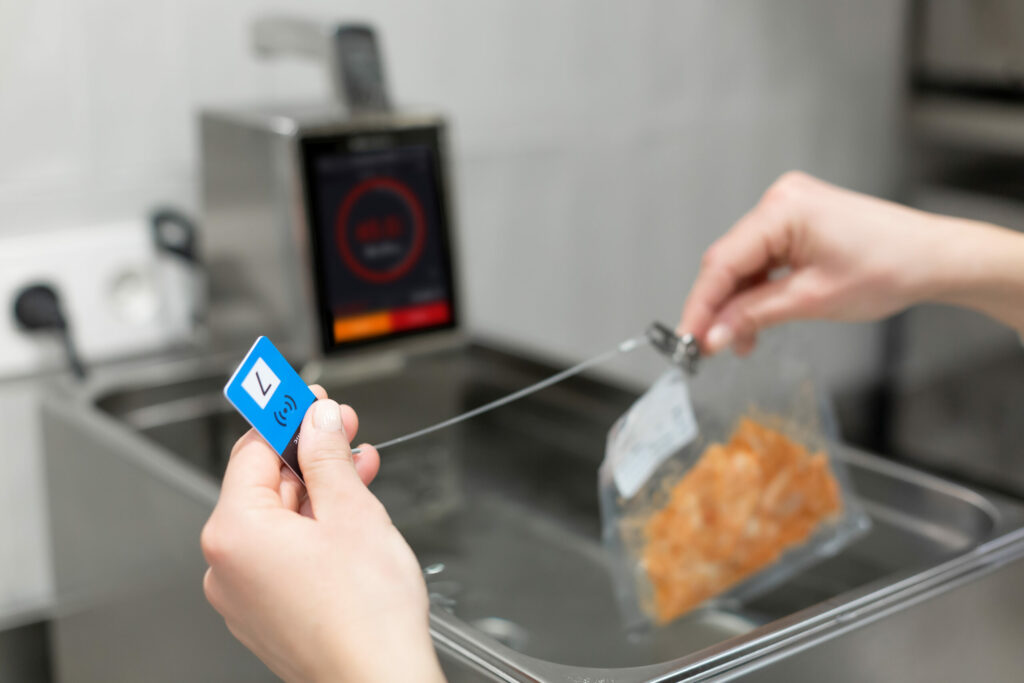 Benefits of working with QR labels
Thanks to this system, the food has its elaboration route or recipe embeded. This ensures standardization, because regardless of who is in the kitchen, the same product is always cooked or regenerated attending the same parametres. It also enables the automatization of the process as reduces the dependancy of the Chef at the service moment.
The intelligent QR labels allow a detailed traceability of the product. All informaton relevant to the process is stored in the JANBY Cloud such as: product consumption, cooking time and temperature, pasteurization process, warnings and events.