Start cooking with the JANBY Track MINI
JANBY Track MINI is an exclusive JANBY license for the SAMMIC SmartVide X.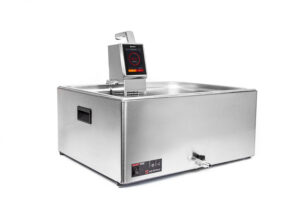 With the MINI license you will solve the main problem when cooking or retherming several different products simultaneously. Which bag went in first? When should I extract each of the bags?
With the JANBY Track MINI license the Controlled Regeneration section will be activated, together with the JANBY Tag scanning feature.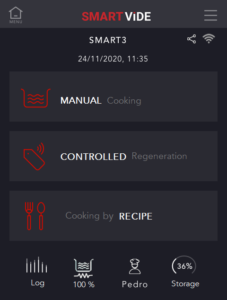 It allows to save several retherming programs.
You can save up to 8 programs that work as multitimers.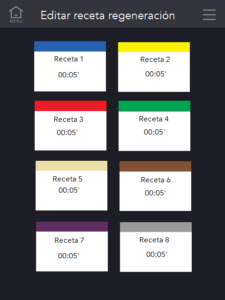 Each timer program has a colour, same colour as the JANBY Tags. These programs are activated when the JANBY Tag has been scanned in the left side of the SmartVide X.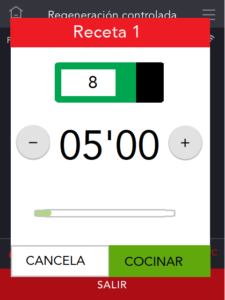 The different programs work as timers that attend to 3 paramettres: name, colour and time. The water temperature must be adjusted manually in the SmartVide X.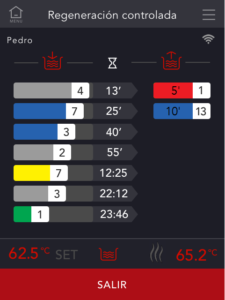 – The column in the left shows the Tag colour and number of the elaboration that is in the water.
– The column in the middle shows the remaining time.
– The column in the right shows the Tags that are ready to be removed.
Once the established time for a program has been carried out, the SmartVide X will emit a notification that indicates the end of the cycle and that is time to extract the bag with the Tag that the screen shows.
Finally, the Cooking Log section shows all the information regarding the diferent elaborations: water temperature, temperature of the probe, duration of the cycle and alerts. The cooking log can be sent via email and is kept in the device for 3 months.